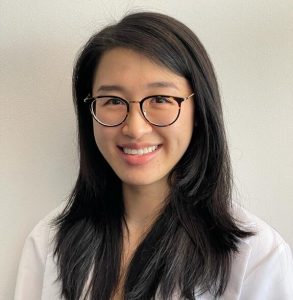 Dr. Amy Kong
Dentist
Dr. Amy Kong completed her Bachelor of Science (BSc) at the University of Guelph and then went on to receive her Doctor of Dental Surgery (DDS) degree from the University of Western Ontario, Schulich School of Medicine & Dentistry, graduating with distinction. Dr. Kong is passionate about helping patients achieve their greatest smile and making each patient's visit as comfortable as possible. She is dedicated to providing the highest standard of care through her continued learning and training in the latest dental advancements. She is also a member of the Royal College of Dental Surgeons of Ontario, Ontario Dental Association and Canadian Dental Association. Outside of dentistry, Dr. Kong loves to spend time with her family and friends. She also loves to play volleyball and tennis and enjoys going for a scenic bike rides through city trails.
What Our Patients are Saying
Claudia Metelsky
My experience with Bloor West Dental Group, and in particular, Dr. Chin was excellent. She takes the time to explain things thoroughly and she does a phenomenal job. My daughter who is 6 loves visiting the dentist and Dr. Chin is a big reason why!
Deirdre Carroll
Always accommodating, professional and friendly staff! Dr. Chin is thorough and creates a relaxing environment for dental care-highly recommended.
Margaret Bramhill
The Bloor West Dental Group is fantastic! Especially my dentist Jaclyn Chin- great service and I always leave feeling well taken care of!