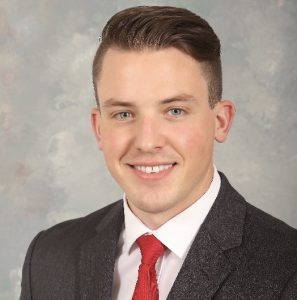 Dr. Bradley Stanton
Dentist
Dr. Stanton was born in Toronto and grew up in the Windsor area. Dr. Stanton obtained an
undergraduate degree in Biology with a minor in Biochemistry at the University of Windsor. He then attended the University Of Detroit Mercy School Of Dentistry, where he completed his Doctorate
of Dental Surgery in 2018.
Dr. Stanton worked extensively with underserved and at-risk populations in the Detroit area and in Northern Michigan during his training. Dr. Stanton gained many valuable skills including extensive experience in surgery, prosthodontics, endodontics, and restorative dentistry. Dr. Stanton is committed to expanding his scope of practice through continuing education and hopes to offer a wide variety of procedures as his dental career progresses.
Outside the office, Dr. Stanton enjoys riding his bike through the city and running along the waterfront.
He is kept busy at home by looking after his bulldogs Phoebe and Reggie and trying new and delicious
restaurants with his fiancé Lisa.
What Our Patients are Saying
Sinda Abbott
For over 30 years we have enjoyed the polite and cheery good attitudes of all of the dentists and staff at Bloor West Dental Group. On my visit today I was marvelling at the advances in technology in dentistry and Bloor West have kept up with and use that technology to our (the patient) advantage. Thanks for the fabulous dental service.
p.s. - I love the text/email reminders!
Deirdre Carroll
Always accommodating, professional and friendly staff! Dr. Chin is thorough and creates a relaxing environment for dental care-highly recommended.
David Raphael
I have been seeing Dr. Chin since she graduated. She is a compassionate and extremely skilled dentist. She always takes the time to explain what she is doing and answers questions in an easy and understandable manner.
The staff at the office is also fantastic, ranging from the secretaries to hygienists. Overall, a well run and great dental office !