Are You A Candidate for Teeth Whitening?
If you are experiencing any oral health issues, we will need to provide general and restorative dentistry treatments before we can recommend teeth whitening. Gum health is especially important, as the teeth whitening procedure can irritate sensitive gum tissue. Always remember to brush and floss regularly and book your regular cleaning and checkup!
The best teeth whitening candidates should:
Be at least sixteen years old

Free from periodontal (gum) disease

Not be pregnant or breastfeeding

Have no current cavities

Free from medical conditions such as diabetes

Free from exposed roots due to disease or decay

Not be allergic to peroxide
Top Teeth Whitening Options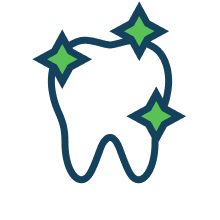 Proud to Offer ZOOM! Teeth Whitening
Clinically proven to whiten up to 8 shades in 45 minutes! Philips ZOOM! Blue LED light-accelerated technology and gel whitens rapidly while delivering enamel protection. Improve lustre while reducing sensitivity. This customizable treatment makes it possible to give you the results you're looking for. Whether you're looking for a confidence boost or just to bring out the best of your smile, experience fast results with little discomfort.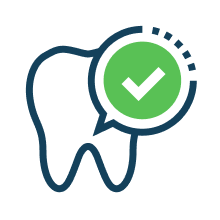 Take Home System
Want to whiten your teeth in the comfort of your own home? We offer professional take-home kits. The kit includes disposable trays and a gel formula that comes in varying strengths and flavours. Because we are able to assess your oral health in person, we are able to dispense stronger teeth whitening formulas then you would find at a drug store.
Frequently Asked Questions
If you have any crowns or fillings on the front teeth, they will not change colour with whitening. Whitening the surrounding teeth may make the crowns and fillings stand out.
Depending on the type of teeth whitening and how well you maintain your teeth, whitening can last for anywhere from 6 months to up to 3 years.
There are different ways to whiten your teeth and they come with different risks. It is important to follow directions on take-home teeth whitening kits to avoid problems with sensitivity. Always consider having your teeth whitened under a dentist's care.
Federal guidelines state that teeth whitening is perfectly safe when carried out by a registered dental professional.
Teeth whitening is not often covered by insurance. Call your insurance provider to find out if they cover you. We can provide an estimate for you to submit to your provider.
What Our Patients Are Saying