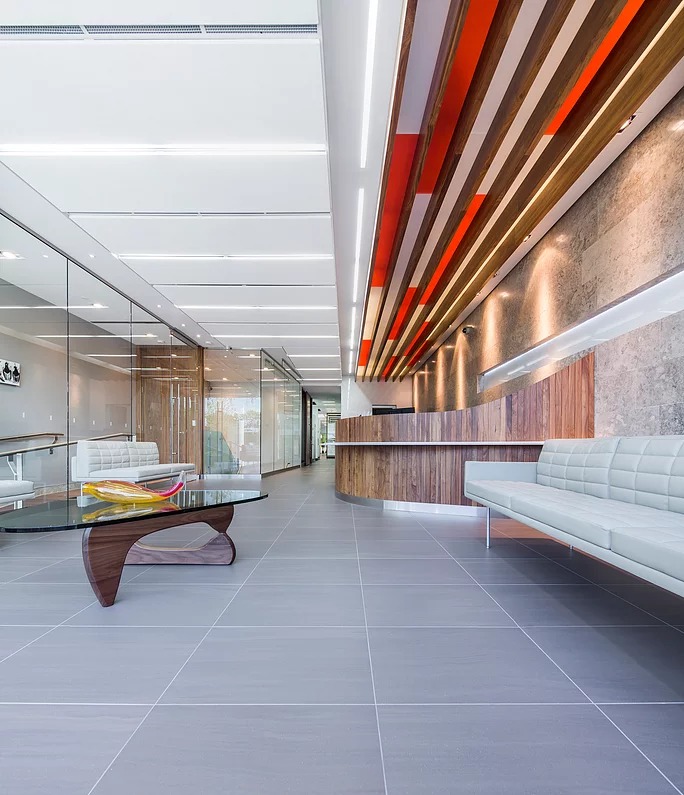 Looking for a Dentist in Toronto, ON?
Welcome to Bloor West Dental Group, where our team of experienced dentists and specialists provide exceptional dental care to patients in a modern and comfortable facility. Led by Dr. Carolyn Poon Woo, we offer personalized, comprehensive, and professional care to ensure you and your family receive the treatment you deserve.
Our team has a proud tradition of providing quality dental care since 1956, and our long standing team of hygienists, assistants, and administration members are dedicated to making your experience comfortable and welcoming. Since 1990, Dr. Poon Woo established a belief of caring for patients along a path of excellence, based on her values of high quality while treating people like family.
At Bloor West Dental Group, we believe that your oral health is closely tied to your overall well-being. That's why we strive to exceed patient expectations in both dentistry and customer service. We take the time to explain procedures, review treatment options, and answer all your questions. Our goal is to provide you with exceptional care that leaves you feeling confident in your dental health.
We offer a comprehensive range of dental specialists to cater to your specific needs. Our team includes in house skilled professionals such as a Periodontist, an Orthodontist, and a Prosthodontist. Rest assured, you'll receive top-notch care from our experienced experts.
Conveniently located at 2274 Bloor Street West, one block west of the Runnymede subway station, we offer plenty of parking next to our facility for your convenience. We invite you to explore our website to learn more about our services and team of doctors. Thank you for considering Bloor West Dental Group for your dental care needs. We look forward to serving you and your family with our dental care services.
Street parking is available on Bloor until 4pm. There is also a Green P located directly behind the practice.
Yes, we are a 5-minute walk from Runnymede subway station.
We accept all major local-area insurance providers. If you are unsure if your insurance is covered, we would be happy to check for you. Please give us a call.
We reserve the appointment slot exclusively for you. We do not double book. Therefore, we would ask that you give us 48-hours notice to cancel an appointment so we have time to offer the slot to someone else who may be waiting.
Yes! We set aside time from our schedule every day to make space for emergencies and are typically able to get you in right away. If you are experiencing a dental emergency, call us directly.
The cost of a dental filling can vary depending on various factors such as the location of the tooth and the extent of the decay. Generally, the price range for dental fillings could be anywhere between $190 to $383 for anterior fillings (front teeth) and $228 to $447 for posterior fillings (back teeth). However, keep in mind that these prices are just estimates and may vary depending on the location and specific needs of the patient.
Certainly! We are always happy to accept new patients at our practice.
Absolutely! We understand that our patients have busy schedules, which is why we are open every other Saturday to provide more flexibility for your dental care needs.
Yes, our dental practice is wheelchair accessible. However, if any patient requires additional assistance or is unable to navigate stairs, please let us know ahead of time so we can make necessary accommodations and ensure a comfortable and stress-free experience.
Our Services
Looking for a new dentist in Toronto? Treatment options are available for all your oral health needs. Procedures are available to bring out the best in your smile.
Modern diagnostics and treatment of dental and oral disorders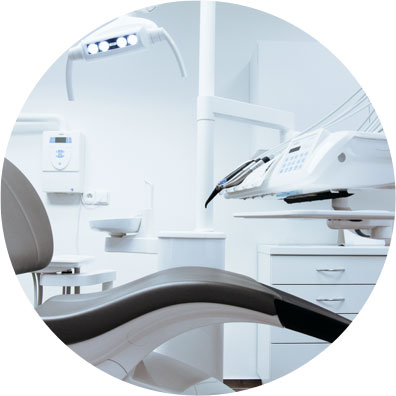 Surprisingly Comfortable
Dental anxiety is very common. As much as people love that clean-mouth feel after a routine visit or the relief that treatment brings, we know the dental office is not your favourite place. That's why we strive to make sure your visit is as comfortable as possible. If you're nervous about visiting the dentist or have any questions or concerns, please reach out, so we can make your appointment a pleasant one!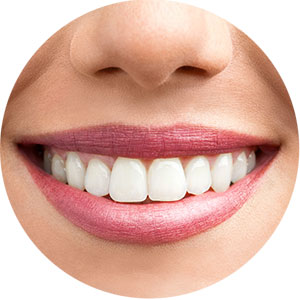 Healthy Teeth for a Lifetime
Oral health has been strongly linked with your overall health and wellness. That's why, at Bloor West Dental Group, your oral health is our number one concern. Whether you need a routine cleaning, preventative care, repair or urgent treatment, we're here for you.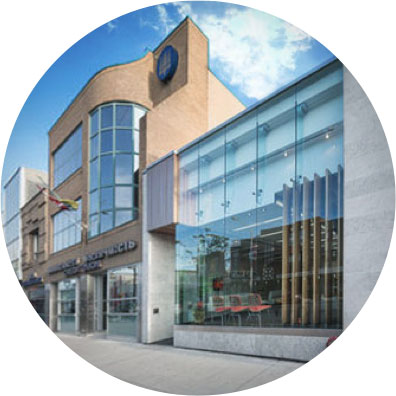 Your Local Toronto Specialists
Located in the heart of Bloor West Village, Dr. Carolyn PoonWoo and her team of specialists are fully equipped to personalize a treatment plan that maintains a healthy dentition, diagnoses and addresses your dental concerns, and maximizes the full potential of your smile. For relaxing, professional dental care right in your neighbourhood, give us a call and book your appointment today.
What Our Patients are Saying
Ulric Kaufmann
Dr. Poon Woo has been my dentist for the past 30+yrs. She takes her time in explaining any new work that I may require. My appointments always start on time. Her staff, both dental and admin, are top notch: professional and courteous. Her office is modern and has upgraded its technology and procedures as the years have gone by
Deirdre Carroll
Always accommodating, professional and friendly staff! Dr. Chin is thorough and creates a relaxing environment for dental care-highly recommended.
Indira Boodhan Bastias
Dr. Chin and team were amazing when interacting with my 10 year old daughter. She is terrified of having any dental work done, and after her first visit here she was calm and relaxed. She has asked me to make this her regular dental care office. Dr. Chin was great with her. She showed my daughter what tools she was going to use and the procedure. It was very comforting to see. I'll be booking future cleanings for all my kids here. Thanks for being so welcoming.
Our Toronto Dental Team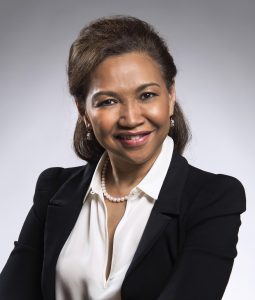 Dr. Carolyn PoonWoo
Dentist
Dr. Carolyn PoonWoo graduated with a Bachelor of Science in 1981 and a Doctor of Dental Surgery degree in 1985 from the University of Toronto.  She then completed a one-year residency at Sick Children's Hospital in Toronto.
At the Faculty of Dentistry at U of T, Dr. PoonWoo was a clinical instructor in the Department of Oral and Maxillofacial Radiology; she served as an interviewer on the Admissions Committee; has been a board member of the U of T Dental Alumni Association for over 30 years, and served as President from 2006 – 2009.  Having been a board member of the Toronto Academy of Digital Dentistry and the Academy of Computerized Dentistry of North America, she is also a Past President of the Toronto Crown and Bridge Study Club, the West Toronto Dental Component Society of the Ontario Dental Association and the Canadian Academy of Restorative Dentistry and Prosthodontics.  She is currently on the Board of Directors of the Canadian Dental Protective Association.  A highlight of her career was providing dental care to children during service trips to Colombia and Guatemala, in underserved communities in Los Angeles through the Ayuda International Dental Outreach Program and in the Innuniwug First Nation or Big Trout Lake in Northern Ontario.   
She is a Fellow of the American College of Dentists, the International College of Dentists, and the Pierre Fauchard Academy.  She is a recipient of the University of Toronto Arbor Award and the University of Toronto Faculty of Dentistry Alumni Award of Distinction. 
Dr. PoonWoo strives to provide the highest level of dental care for her patients in a caring and warm environment with an exceptional group of general dentists and dental specialists at Bloor West Dental Group.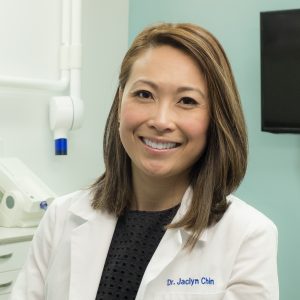 Dr. Jaclyn Chin
Dentist
Dr. Jaclyn Chin graduated with a Bachelors in Science from the University of Western Ontario in 2005 and completed her Doctor of Dental Surgery (DDS) degree at the University of Toronto in 2009.  She then completed a one-year Advanced Education in General Dentistry residency at the University of Michigan, with a focus in Computer Assisted Design – Computer Assisted Manufacture dentistry (CAD-CAM).
She is committed to continuing education and community involvement, spending time with colleagues at seminars and volunteering at local events. 
She is currently an interviewer for the DDS admissions committee at the University of Toronto and has been a part-time instructor at the dental school.  She once served as Secretary of the University of Toronto Alumni Board of Directors and on the executive of the West Toronto Dental Society (Past President 2015-2016).
Dr. Chin has been part of the Bloor West Dental Group team since 2010.
She approaches every day with empathy, sincerity and good humour.  Her joy from work definitely comes from her relationships with her patients!  She really cherishes the time she has with the amazing people that make up the Bloor West Dental Group practice.
She loves raising her family in Bloor West Village and being a part of the community.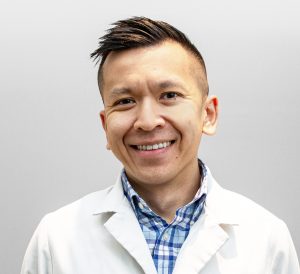 Dr. David Ho
Dentist
Dr. David Ho completed his Bachelor of Science undergraduate degree at The University of Western Ontario.  He earned his Doctor of Dental Surgery (DDS) degree at the University of Toronto in 2009.  After graduation, he completed a one-year General Practice Residency at Vancouver General Hospital and the University of British Columbia. There, he gained additional training in all areas of dentistry, including wisdom teeth extractions, single-agent IV sedation, and treatment of medically complex patients. He is also a certified Invisalign provider. 
Dr. Ho joined Bloor West Dental Group in 2011 and immediately developed a deep appreciation and respect for its wonderful patients, as well as for the Bloor West Village community at large! He strongly believes in the importance of continuing education and giving back to the community. As such, he stays current on the latest dental advancements and technology by regularly attending lectures, courses, and study clubs.
Dr. Ho is a member of the Royal College of Dental Surgeons of Ontario, the Ontario Dental Association, and the Toronto Crown and Bridge Study Club. Dr. Ho is also a past president and executive member of the West Toronto Dental Society.
In his spare time, Dr. Ho enjoys reading, travelling, cooking, and spending time with family and friends.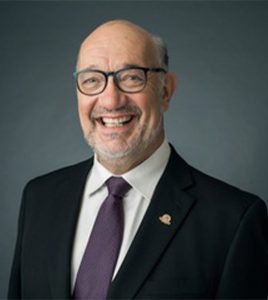 Dr. Flavio Turchet
Dentist
Dr. Flavio Turchet graduated from the University of Toronto in 1978. Upon graduation, he completed a residency program at Mount Sinai Hospital in Toronto. On a humanitarian trip to Haiti, he also provided dentistry to the underserved and subsequently raised funds and equipment for other trips.  He did the same for residents of the Attawapiskat First Nation, located on James Bay in Northern Ontario.
Since then, Dr. Turchet has been in private practice, the majority of the time in Bloor West Village. Included in his many accomplishments, he has been President of the Toronto Academy of Dentistry twice, President of the West Toronto Dental Society and he also taught clinical dentistry at U of T for many years. He has also been very active in the community in leadership roles with the Etobicoke Basketball Association, Caledon Ski Club and Our Lady of Sorrows Church, to mention a few.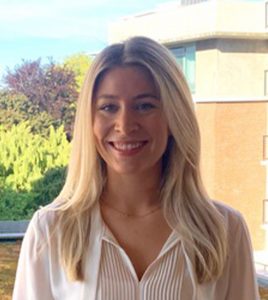 Dr. Rebecca Cobb
Dentist
Dr. Rebecca Cobb completed her Bachelor of Medical Sciences (BMSc) and a Master of Science in Neuroscience (MSc) degrees at the University of Western Ontario. She then went on to receive her Doctor of Dental Surgery (DDS) degree from the University of Toronto, graduating with Honours. Following graduation, Dr. Cobb began her career in Victoria, British Columbia where she developed the foundation to ensure that her patients receive the highest standard of care. Dr. Cobb has recently returned home to be closer to family and looks forward to building trusting relationships with her patients and providing comprehensive dental care in a warm and relaxing environment.
Outside of work, Dr. Cobb enjoys spending time with her family and friends – especially over a good meal, on the ski hill, or on their road bikes.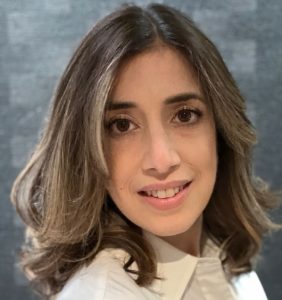 Dr. Kara Gollan
Dentist
Dr. Gollan graduated in Anatomy and Cell Biology at McGill University and completed her doctor of dental surgery at the University of Western Ontario in 2003. The following year, she completed a residency at the Hospital for Sick Children and Bloorview Macmillan Centre.
Throughout her career, Dr. Gollan has continually participated in ongoing courses supporting the latest advances and research in dentistry. Her philosophy of dentistry is to provide comprehensive patient-centred care, looking at the patient as a whole. She prides herself in practicing dentistry in a method that
makes her patients feel at ease and believes that it is paramount that the patient is always well informed and involved in the treatment decisions.
When not practicing dentistry, she is busy supporting her 2 beautiful children, and loving husband. Dr. Gollan is always aiming to attain a healthy lifestyle, and looks forward toher daily workout, NYT word games, travelling and being outdoors.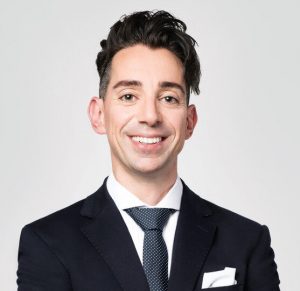 Dr. Mario Rotella
Prosthodontist
Dr. Mario Rotella is a Fellow of the Royal College of Dentists of Canada (F.R.C.D.(C)), a certified specialist in Prosthodontics. Dr. Rotella focuses his practice concentrating on the treatment of complex cases of aesthetic and functional rehabilitation on natural dentition and implants, with emphasis on veneers, crowns, bridges, and dentures. Dr. Rotella's practice encompasses the traditional prosthetic procedures and the most innovative ones, with a particular focus on the minimally invasive prosthetic procedures for the application of veneers, partial restorations, and all-ceramics crowns and bridges.
Dr. Rotella has presented his work in several dental meetings and he has published several articles in peer-reviewed journals, such as the Journal of Prosthetic Dentistry.
Dr. Rotella stays current through continuing education courses, lectures, and peer-reviewed articles. In this way, patients always receive the best care, in scientific and evidence-based philosophy.
Dr. Rotella is a member of the Royal College of Dental Surgeons of Ontario, the Ontario Dental Association, the Association of Prosthodontists of Ontario, and the American College of Prosthodontists. Dr. Rotella is also a Fellow of the Royal College of Dentist of Canada (FRCD (C)).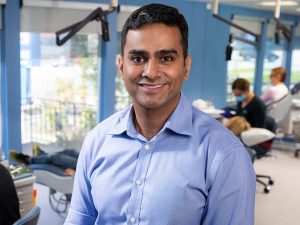 Dr. Shakti Singh
Orthodontist
Dr. Shakti Singh finished his residency in Orthodontics at the Faculty of Dentistry, University of Toronto, and in 2015 became a licensed Orthodontic Specialist in Ontario. As a young dental student, Dr. Singh was always fascinated by the "magic" done by orthodontists and their ability to move teeth and the huge psychosocial impact it created in patients' lives. Dr. Singh knew early in his dental career that he could make a positive impact on patients' lives by practicing Orthodontics.
Originally from New Delhi, Dr. Singh was an outstanding student accumulating numerous awards and achievements, including the Indian Dental Association Scholarship for a 1 st. place standing in the final year dental exams. Dr. Singh immigrated to Canada and in his quest to become a dentist, he cleared the Canadian Dental Board Examinations in one go. Dr. Singh in fact ranked first (throughout Canada) in the Assessment of Fundamental Knowledge exam administered by the Canadian
Dental Board in 2012.
Wanting to pursue orthodontics Dr. Singh was able to secure one of only 3 spots available throughout
Canada for residency in Orthodontics, for internationally trained orthodontists. This incidentally was the only spot available in Ontario at the Faculty of Dentistry, University of Toronto.
Dr. Singh joined Bloor West Dental Group in 2019 and was instantly a welcome addition to the
team and patients with his positive energy, friendly manner and vast knowledge of Orthodontics.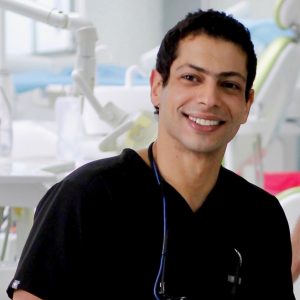 Dr. Sherif Said
Periodontist
Dr. Said received his bachelor's degree in Dental Surgery (BDS.) and AEGD training from MSA University in Cairo, Egypt graduating Magna Cum Laude and subsequently accepted a faculty position in the department of Oral and Maxillofacial Surgery. Alongside his academic affiliation, Dr. Said also
maintained a full-time position in The Periodontal Prosthesis Clinic with his father, Dr. Yousri Z. Said (CAGS, MSc. DSc.) for three years.
In 2013, Dr. Said completed his periodontics fellowship program at Case Western Reserve University. Following this, Dr. Said completed a Certificate in Advanced Graduate Studies in Periodontology and a Masters of Science in Dentistry at Boston University. Dr. Said's training focused on growth factors and peri-implant tissue development.
Dr. Said maintains a Clinical Assistant Professor position in the post-doctoral periodontology department at Boston University and he is both a diplomate of the American Board of Periodontology and a fellow of the Royal Colleges of Dentists of Canada. Dr. Said lectures internationally and has published numerous refereed articles and book chapters on the topic of anterior implant esthetics with a strong focus on minimally invasive and cosmetic regenerative procedures.
In his spare time, Dr. Said enjoys spending time with his friends and family, playing squash, and traveling to different beach destinations where he has taken up wakeboarding as a new hobby.