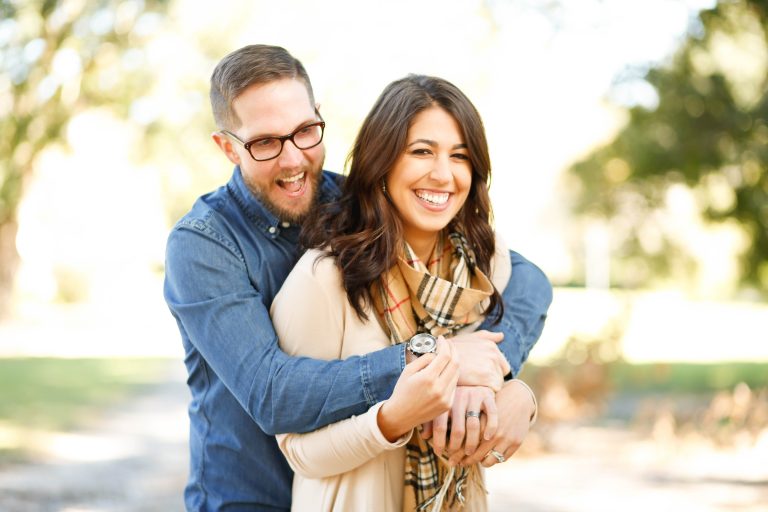 The benefits of dental implants
Losing a tooth can be devastating. A missing tooth can make us feel self-conscious about our smile and may lead to a variety of health problems. Gaps can make your bite feel uncomfortable, cause difficulties eating the food you love, lead to bone loss or permit other teeth to shift. Dental implants are one long-term solution that feels natural and can last many years with proper maintenance and care.
Restore your natural appearance
Dental implants look and feel like your own teeth. They are meticulously crafted to blend as seamlessly as possible into your smile by matching them to your unique bite, tooth shade, and shape!
Feel confident in your comfort
When a dental implant is placed, the titanium post integrates with your jawbone as it heals. Once it is fully healed and stable, a crown or bridge is permanently attached to the implant(s). In other cases, the implants may be used to secure implant-supported dentures, providing significantly more stability so you speak, laugh, smile and eat your favourite
foods with confidence!
Improve bone strength
When permanent teeth are lost, the supporting bone that remains can begin to atrophy (a process known as 'resorption') and weaken over time. Dental implants stimulate new bone growth strengthening the bone structure.
Contact us today
to schedule an initial consultation & exam.
Your consultation will include an examination of everything from your teeth, gums and soft tissues to the shape and condition of your bite. Generally, we want to see how your whole mouth looks and functions. Before we plan your treatment we want to know everything about the health and aesthetic of your smile, and, most importantly, what you want to achieve so we can help you get there.
Frequently Asked Questions
For patients who are not good candidates for dental implants, dental
bridges and full or partial dentures are possible options for replacing missing teeth. The best way to find out what solutions exist for your specific needs is to call and book a consultation. We would be happy to discuss all your options and answer any specific questions you may have.
To be a candidate for a dental implant, you must be an adult and have stable general oral health. Your jawbone and other supporting tissues, like your gums, must be strong and healthy to increase the success
rate of your new implant. Not sure if you are a candidate for dental implants? Schedule your consultation today to review all the options available to you! There are often minimally invasive treatments available that can restore your oral health and make your dental implant as
permanent and predictable as possible.
Yes! Your dental implant may be restored with a crown, a bridge or
an implant-supported denture that will always be custom made to make you
feel comfortable. That means your custom-made teeth are shaped and
coloured to match your existing teeth and bite. Patients often have difficulty distinguishing their natural teeth from their beautiful new dental implants.
The science of dental implants has evolved so rapidly from its early days that it is now a very predictable and relatively pain-free procedure. The dental implant procedure is completed with such care and precision you'll experience as little discomfort as possible. With proper aftercare, you can expect minimal swelling and almost no bleeding. Your physical and emotional well-being are both important to us. If you feel anxious about visiting us for any reason, please let us know.
Every patient recovers differently, but in most cases, you can return to work the day after your implant surgery. Once we know exactly what your treatment will entail, we can give you a far more accurate idea of what kind of recovery to expect after your procedure.
On the day of your surgery, we always provide both written and verbal post-operative care instructions to you.
The success of your implants will depend greatly on how well you maintain
them. They need to be professionally cleaned and examined routinely, just
like your natural teeth. We usually recommend a check-up approximately
every 6 months but may recommend check-ups more or less often depending
on your specific requirements.
Care for your dental implants like a natural tooth with regular brushing and flossing, cleanings and checkups, as well as specific visits to your dentist if you are experiencing any concerns.