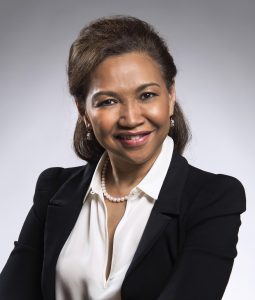 Dr. Carolyn PoonWoo
Dentist
Dr. Carolyn PoonWoo graduated with a Bachelor of Science in 1981 and a Doctor of Dental Surgery degree in 1985 from the University of Toronto.  She then completed a one-year residency at Sick Children's Hospital in Toronto.
At the Faculty of Dentistry at U of T, Dr. PoonWoo was a clinical instructor in the Department of Oral and Maxillofacial Radiology; she served as an interviewer on the Admissions Committee; has been a board member of the U of T Dental Alumni Association for over 30 years, and served as President from 2006 – 2009.  Having been a board member of the Toronto Academy of Digital Dentistry and the Academy of Computerized Dentistry of North America, she is also a Past President of the Toronto Crown and Bridge Study Club, the West Toronto Dental Component Society of the Ontario Dental Association and the Canadian Academy of Restorative Dentistry and Prosthodontics.  She is currently on the Board of Directors of the Canadian Dental Protective Association.  A highlight of her career was providing dental care to children during service trips to Colombia and Guatemala, in underserved communities in Los Angeles through the Ayuda International Dental Outreach Program and in the Innuniwug First Nation or Big Trout Lake in Northern Ontario.   
She is a Fellow of the American College of Dentists, the International College of Dentists, and the Pierre Fauchard Academy.  She is a recipient of the University of Toronto Arbor Award and the University of Toronto Faculty of Dentistry Alumni Award of Distinction. 
Dr. PoonWoo strives to provide the highest level of dental care for her patients in a caring and warm environment with an exceptional group of general dentists and dental specialists at Bloor West Dental Group.
What Our Patients are Saying
Deirdre Carroll
Always accommodating, professional and friendly staff! Dr. Chin is thorough and creates a relaxing environment for dental care-highly recommended.
Kim Luke
My family has been going to this dentist for over 20 years. Always courteous, reliable and helpful. They went to extra lengths to help when I was having trouble getting my son's dental accident covered by insurance. Highly recommend.
Miragh Bitove
The absolute friendliest staff from front of house to the chair, beautiful clean and modern space, and quick wait times.