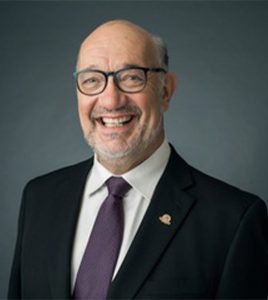 Dr. Flavio Turchet
Dentist
Dr. Flavio Turchet graduated from the University of Toronto in 1978. Upon graduation, he completed a residency program at Mount Sinai Hospital in Toronto. On a humanitarian trip to Haiti, he also provided dentistry to the underserved and subsequently raised funds and equipment for other trips.  He did the same for residents of the Attawapiskat First Nation, located on James Bay in Northern Ontario.
Since then, Dr. Turchet has been in private practice, the majority of the time in Bloor West Village. Included in his many accomplishments, he has been President of the Toronto Academy of Dentistry twice, President of the West Toronto Dental Society and he also taught clinical dentistry at U of T for many years. He has also been very active in the community in leadership roles with the Etobicoke Basketball Association, Caledon Ski Club and Our Lady of Sorrows Church, to mention a few.
What Our Patients are Saying
Miragh Bitove
The absolute friendliest staff from front of house to the chair, beautiful clean and modern space, and quick wait times.
Ulric Kaufmann
Dr. Poon Woo has been my dentist for the past 30+yrs. She takes her time in explaining any new work that I may require. My appointments always start on time. Her staff, both dental and admin, are top notch: professional and courteous. Her office is modern and has upgraded its technology and procedures as the years have gone by
Tracy McQuire
I have nothing but amazing things to say about Bloor West Dental Group for both me and my kids. Over the seven years we have been going to this office we have had a few dental issues and Dr. Jaclyn Chin has gone above and beyond to help us make informed decisions. You can tell that she genuinely cares about the well being of her patients and she will listen and help tailor treatment plans that fit budgets, lifestyles and comfort levels.