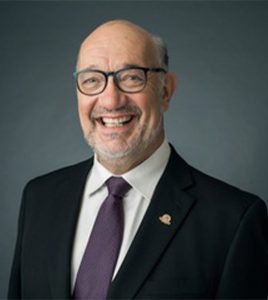 Dr. Flavio Turchet
Dentist
Dr. Flavio Turchet graduated from the University of Toronto in 1978. Upon graduation, he completed a residency program at Mount Sinai Hospital in Toronto. On a humanitarian trip to Haiti, he also provided dentistry to the underserved and subsequently raised funds and equipment for other trips.  He did the same for residents of the Attawapiskat First Nation, located on James Bay in Northern Ontario.
Since then, Dr. Turchet has been in private practice, the majority of the time in Bloor West Village. Included in his many accomplishments, he has been President of the Toronto Academy of Dentistry twice, President of the West Toronto Dental Society and he also taught clinical dentistry at U of T for many years. He has also been very active in the community in leadership roles with the Etobicoke Basketball Association, Caledon Ski Club and Our Lady of Sorrows Church, to mention a few.
What Our Patients are Saying
Anutka Makovskaya
I love the professional, cutting edge and warm dental care, the friendly staff and the ambiance. It's like being treated in your own home. I highly recommend this clinic.
Indira Boodhan Bastias
Dr. Chin and team were amazing when interacting with my 10 year old daughter. She is terrified of having any dental work done, and after her first visit here she was calm and relaxed. She has asked me to make this her regular dental care office. Dr. Chin was great with her. She showed my daughter what tools she was going to use and the procedure. It was very comforting to see. I'll be booking future cleanings for all my kids here. Thanks for being so welcoming.
Hannah Weinstangel
We are so happy with the care given by Dr. Chin to our whole family. She is kind, knowledgeable, and skilled. Our preschooler actually looks forward to going to the dentist - which says a lot about Dr. Chin's approach! We recommend her to all our friends. The staff at Bloor West Dental Group are also consistently kind and helpful, and we have always had good experiences with the hygienists who do our teeth cleaning.