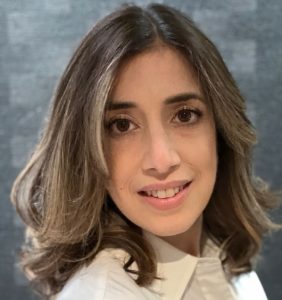 Dr. Kara Gollan
Dentist
Dr. Gollan graduated in Anatomy and Cell Biology at McGill University and completed her doctor of dental surgery at the University of Western Ontario in 2003. The following year, she completed a residency at the Hospital for Sick Children and Bloorview Macmillan Centre.
Throughout her career, Dr. Gollan has continually participated in ongoing courses supporting the latest advances and research in dentistry. Her philosophy of dentistry is to provide comprehensive patient-centred care, looking at the patient as a whole. She prides herself in practicing dentistry in a method that
makes her patients feel at ease and believes that it is paramount that the patient is always well informed and involved in the treatment decisions.
When not practicing dentistry, she is busy supporting her 2 beautiful children, and loving husband. Dr. Gollan is always aiming to attain a healthy lifestyle, and looks forward toher daily workout, NYT word games, travelling and being outdoors.
What Our Patients are Saying
Wendy Wong
A friend recommended Bloor West Dental Group to me many years ago and my family has been coming ever since. The people are great! Everyone is so helpful and pleasant and the dental care is exceptional. They know what they're doing!
Indira Boodhan Bastias
Dr. Chin and team were amazing when interacting with my 10 year old daughter. She is terrified of having any dental work done, and after her first visit here she was calm and relaxed. She has asked me to make this her regular dental care office. Dr. Chin was great with her. She showed my daughter what tools she was going to use and the procedure. It was very comforting to see. I'll be booking future cleanings for all my kids here. Thanks for being so welcoming.
Kim Luke
My family has been going to this dentist for over 20 years. Always courteous, reliable and helpful. They went to extra lengths to help when I was having trouble getting my son's dental accident covered by insurance. Highly recommend.