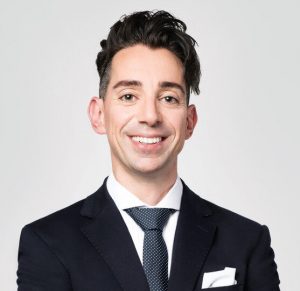 Dr. Mario Rotella
Prosthodontist
Dr. Mario Rotella is a Fellow of the Royal College of Dentists of Canada (F.R.C.D.(C)), a certified specialist in Prosthodontics. Dr. Rotella focuses his practice concentrating on the treatment of complex cases of aesthetic and functional rehabilitation on natural dentition and implants, with emphasis on veneers, crowns, bridges, and dentures. Dr. Rotella's practice encompasses the traditional prosthetic procedures and the most innovative ones, with a particular focus on the minimally invasive prosthetic procedures for the application of veneers, partial restorations, and all-ceramics crowns and bridges.
Dr. Rotella has presented his work in several dental meetings and he has published several articles in peer-reviewed journals, such as the Journal of Prosthetic Dentistry.
Dr. Rotella stays current through continuing education courses, lectures, and peer-reviewed articles. In this way, patients always receive the best care, in scientific and evidence-based philosophy.
Dr. Rotella is a member of the Royal College of Dental Surgeons of Ontario, the Ontario Dental Association, the Association of Prosthodontists of Ontario, and the American College of Prosthodontists. Dr. Rotella is also a Fellow of the Royal College of Dentist of Canada (FRCD (C)).
What Our Patients are Saying
Hannah Weinstangel
We are so happy with the care given by Dr. Chin to our whole family. She is kind, knowledgeable, and skilled. Our preschooler actually looks forward to going to the dentist - which says a lot about Dr. Chin's approach! We recommend her to all our friends. The staff at Bloor West Dental Group are also consistently kind and helpful, and we have always had good experiences with the hygienists who do our teeth cleaning.
Margaret Bramhill
The Bloor West Dental Group is fantastic! Especially my dentist Jaclyn Chin- great service and I always leave feeling well taken care of!
Miragh Bitove
The absolute friendliest staff from front of house to the chair, beautiful clean and modern space, and quick wait times.