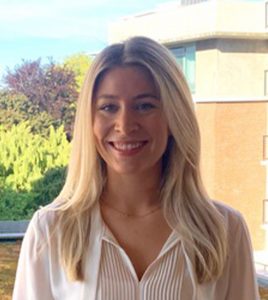 Dr. Rebecca Cobb
Dentist
Dr. Rebecca Cobb completed her Bachelor of Medical Sciences (BMSc) and a Master of Science in Neuroscience (MSc) degrees at the University of Western Ontario. She then went on to receive her Doctor of Dental Surgery (DDS) degree from the University of Toronto, graduating with Honours. Following graduation, Dr. Cobb began her career in Victoria, British Columbia where she developed the foundation to ensure that her patients receive the highest standard of care. Dr. Cobb has recently returned home to be closer to family and looks forward to building trusting relationships with her patients and providing comprehensive dental care in a warm and relaxing environment.
Outside of work, Dr. Cobb enjoys spending time with her family and friends – especially over a good meal, on the ski hill, or on their road bikes.
What Our Patients are Saying
Neil L. Silvert
From the friendly staff; to the welcoming clean and healthy environment; to the incredible expertise of Dr. Jaclyn Chin and her associates, we could not be happier and more impressed with our experience in this tremendous dental practice.
For the best in oral healthcare and the most caring professionals, contact Bloor West Dental Group.
Anutka Makovskaya
I love the professional, cutting edge and warm dental care, the friendly staff and the ambiance. It's like being treated in your own home. I highly recommend this clinic.
Wendy Wong
A friend recommended Bloor West Dental Group to me many years ago and my family has been coming ever since. The people are great! Everyone is so helpful and pleasant and the dental care is exceptional. They know what they're doing!