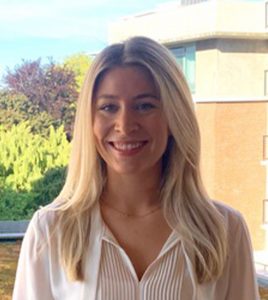 Dr. Rebecca Cobb
Dentist
Dr. Rebecca Cobb completed her Bachelor of Medical Sciences (BMSc) and a Master of Science in Neuroscience (MSc) degrees at the University of Western Ontario. She then went on to receive her Doctor of Dental Surgery (DDS) degree from the University of Toronto, graduating with Honours. Following graduation, Dr. Cobb began her career in Victoria, British Columbia where she developed the foundation to ensure that her patients receive the highest standard of care. Dr. Cobb has recently returned home to be closer to family and looks forward to building trusting relationships with her patients and providing comprehensive dental care in a warm and relaxing environment.
Outside of work, Dr. Cobb enjoys spending time with her family and friends – especially over a good meal, on the ski hill, or on their road bikes.
What Our Patients are Saying
Sinda Abbott
For over 30 years we have enjoyed the polite and cheery good attitudes of all of the dentists and staff at Bloor West Dental Group. On my visit today I was marvelling at the advances in technology in dentistry and Bloor West have kept up with and use that technology to our (the patient) advantage. Thanks for the fabulous dental service.
p.s. - I love the text/email reminders!
David Raphael
I have been seeing Dr. Chin since she graduated. She is a compassionate and extremely skilled dentist. She always takes the time to explain what she is doing and answers questions in an easy and understandable manner.
The staff at the office is also fantastic, ranging from the secretaries to hygienists. Overall, a well run and great dental office !
Adam Tkach
Just had my first appointment post-COVID-19. I was very impressed with the protocols in place and check-in process from the electronic sign-in to the temperature and oxygen checks when you arrive. Clean facilities have never been an issue here and there was hand sanitizer readily available in the waiting area. Overall great experience and felt safe coming back.